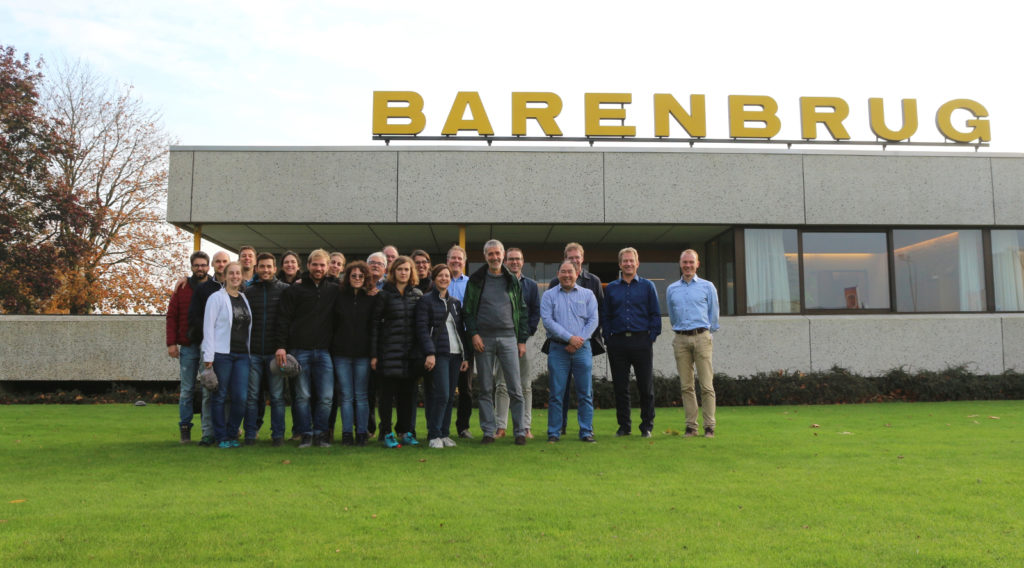 The visit to the research site in Wolfheze of Barenbrug and then to the headquarters in Oosterhout allowed us to learn the long selection and reproduction of the forage and lawn seeds. Thank you to the team of the research site.
5 years of collaboration between Landlab and Barenbrug: Begun in 1992 on the initiative of dr. Altissimo, the partnership with Barenbrug is up to today lively and fertile It has been an emotional moment blessed by a beautiful gift and a sparkly toast.
We are grateful for the warm welcome given to us. The mutual enthusiasm and commitment will be with us for the forthcoming years and will consolidate our shared goals and help us reach new milestones.