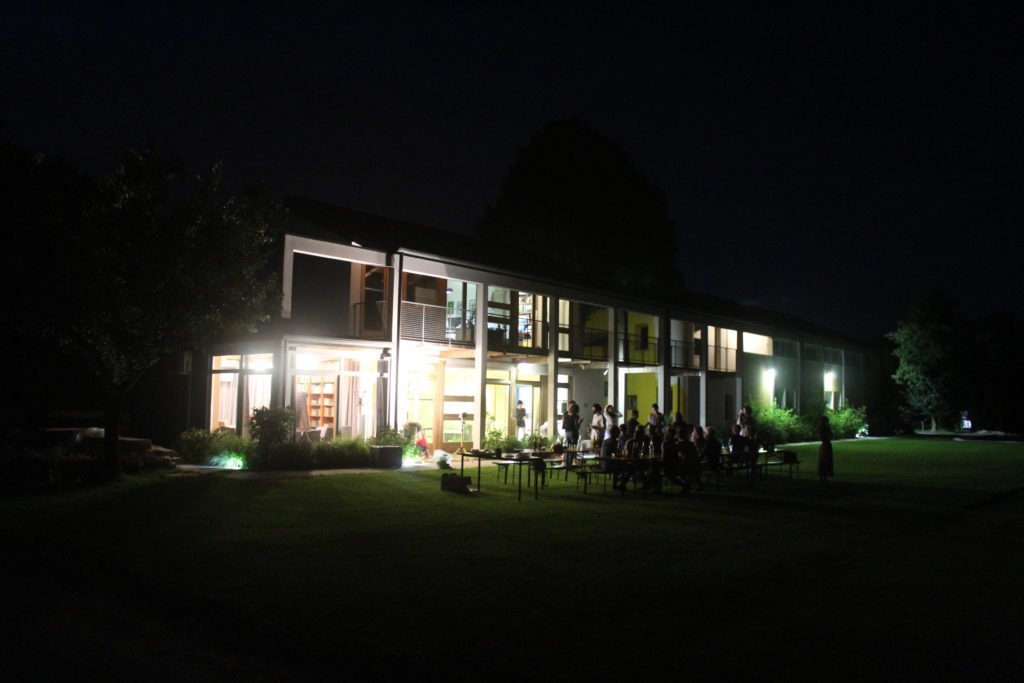 Summer has begun and we wanted to enjoy a relaxing moment of conviviality to celebrate the beginning of this season and another year full of fulfillment and news.
We have always been proud to host clients, supporters and friends at meetings and events which become the perfect chance to spend some time together, confront and plan new inspiring projects.
Therefore, in June, we met in our Quinto Vicentino headquarters' garden with our friends, partners and families for a fantastic "al fresco" evening enjoying a fabulous paella and lots of cold beer.
The dinner was preceded by a short tour of our trials: our guests had the chance to touch first hand some ideas which in the future will become reality.