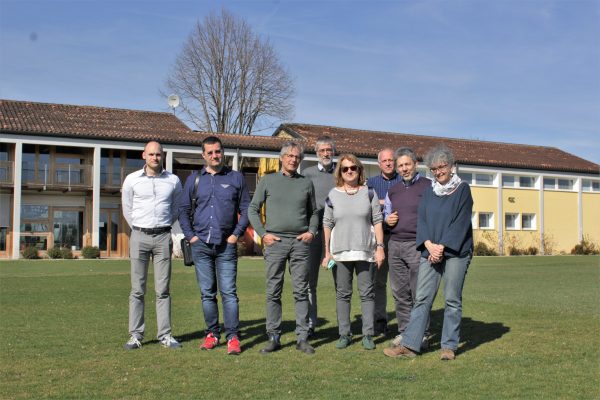 Last 22nd of March we welcomed to our research facility a delegation from Trentino Alto Adige of the Associazione Italiana Direttori Tecnici Pubblici Giardini (AIDTPG: Italian Association of Public Garden Managers and Technicians).
For many years Landlab has been working with some municipalities of that Region on the planning and management of public green areas in order to find the most suitable ways to address and solve any critical issue of this sector. With this in mind we have therefore planned this meeting.
The visit was an opportunity for an in depth examination of the topic of turfs in their various and different aspects: sports and leisure purposes, soil cover in marginal areas, aesthetic purposes.
The discussed strategies went from the use of various seed mixes depending on the different purposes, to the selection of genotypes suitable for the reduction of water-nutritional needs, for minimal maintenance as well as for an increased resistance to biotic and abiotic stress.
The latter in fact, due to the heat island effect and in popular areas, are particularly extreme in urban contexts and are likely to worsen thanks to the climate and environmental change.
During the meeting dr. Altissimo and dr. Slaviero made their speech followed by a session on the experimental trials conducted by Landlab on the debated issues.