21st ─ 23rd October 2019, Congress Center Basel, Switzerland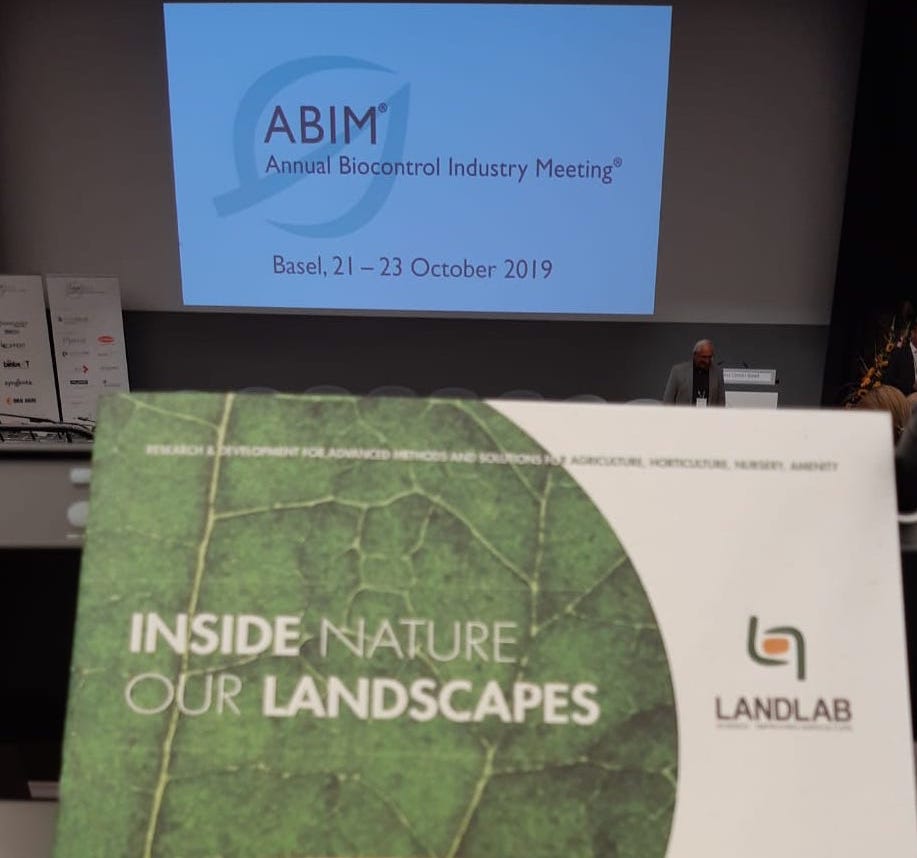 The annual ABIM event which took place in Basel, focuses the attention on the biocontrol issues, on the connected European regulations and on some examples of firms operating in this sector. The biocontrol, performed using bio-pesticides (plant extracts, semiochemicals, microrganisms…) or using macrorganisms, is dramatically evolving and expanding and the forecast for the next years describes an exponential growth of this sector until at least 2024.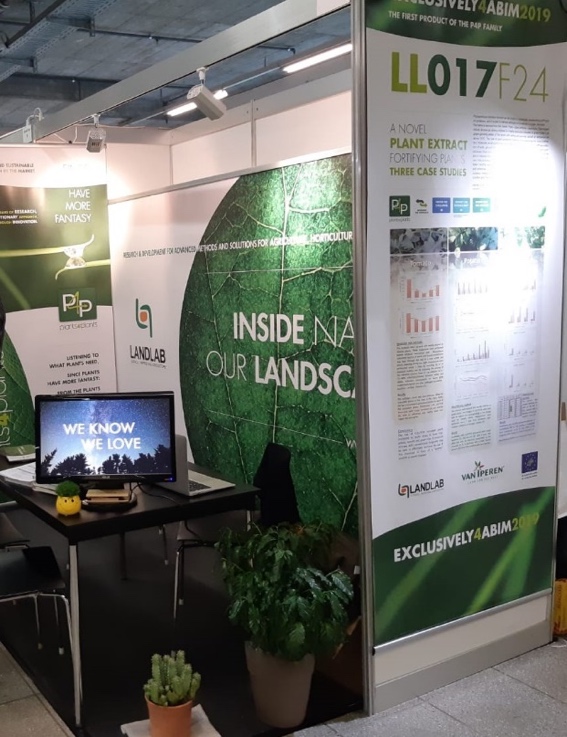 Landlab wanted to make an impression with the installation of a booth.
The presentation of our LL017 was the opportunity for introducing Landlab as a service centre for research as well as a research facility for innovation which – in fact – is seeing a great demand for innovative products able to meet the market requirements.