RESEARCH DEVELOPMENT FOR ADVANCED METHODS SOLUTIONS: AGRICULTURE, HORTICULTURE, NURSERY, AMENITY
The core of the Landlab research method is based on a multifactorial and multilayer testing system where the key factor is, after the discussion with the client on the specific scope and needs, the precise identification of the:
√ The most appropriate level of test (from the hydroponic to the open field trial): a quick screening in the lab. up to a long test in field, or all the steps in between.
√  Model plant; it can be the final target crop or a plant species targeted on the expected responses.
√  Most suitable environment according to the plant, the season and the goals (from the phytotrone to the open air).
√  Growing conditions (hydroponic, small, medium, large pots, big and deep trays) and media (sterile substrate, peat, potting soil, specific soil).
√  Nutritional conditions: from full feeding to starving situations.
√  Right environment: rainout shelter or open air; normal or critical water management.
√  More pertinent natural climatic conditions: from the continental to the mediterranean one.
√  Necessary assessments.
√  Trial protocol.
√  Communication tools.
All those factors are leading to a wide matrix of possibilities which actually is the Landlab specialty and method.
The strong agronomic set-up is then accompanied by 2D Phenotyping. This, differently from other systems, can be performed both on the model plants growing pots in the green house and as well as in open field, by the use of DIA (Digital Image Analysis) based on "in house" developed tools with the support of specific software, and the validation of the outputs by frequent comparisons with the assessments performed on the real plants.
THE CIRCLE OF LANDLAB METHOD
Multifactorial Screening – examples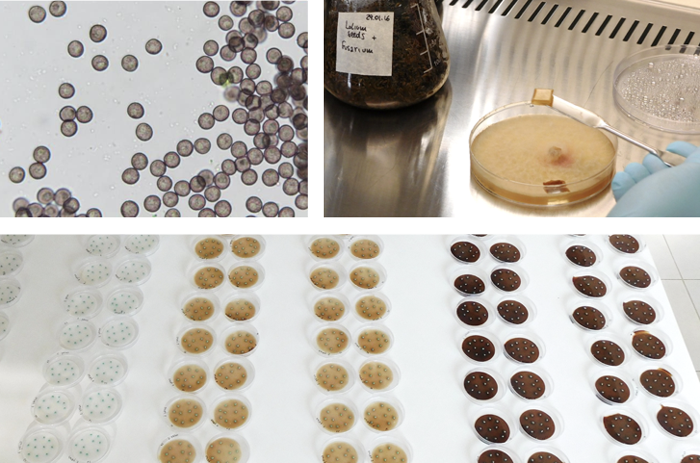 Impact of IPE on the germination of lettuce plants in salt stress condition
As the concentration of IPE increases, the Electrical Conductivity (EC) increases as well, leading to phytotoxic effects on seed germination.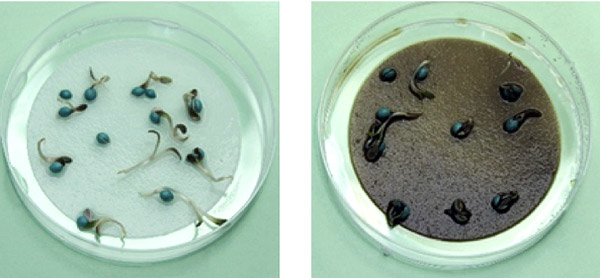 | | |
| --- | --- |
| Untreated Control EC=0.4 mS/cm | IPE solution 10 Kg/ha EC=4.48 mS/cm |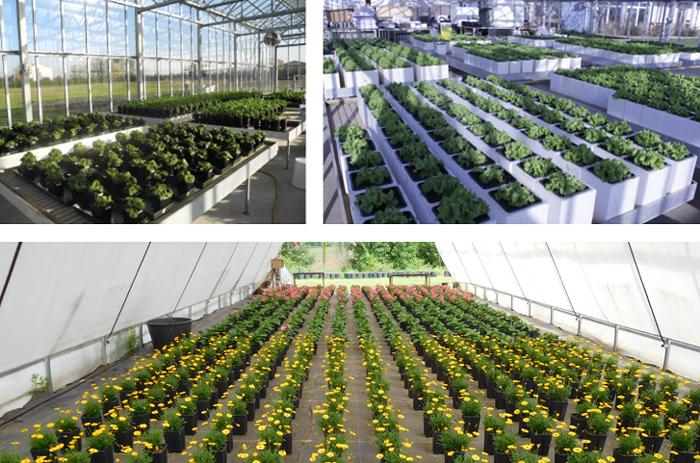 WAKE UP pot trial (Ø 20 cm): effect on melon plants in overcoming water stress.
3 applications: 7, 14, 21 days after planting.
Drought stress applied 31 days after planting.
LGC 9 days after stress.

| | |
| --- | --- |
| Untreated Control              | K300 + FKC1500 – treated |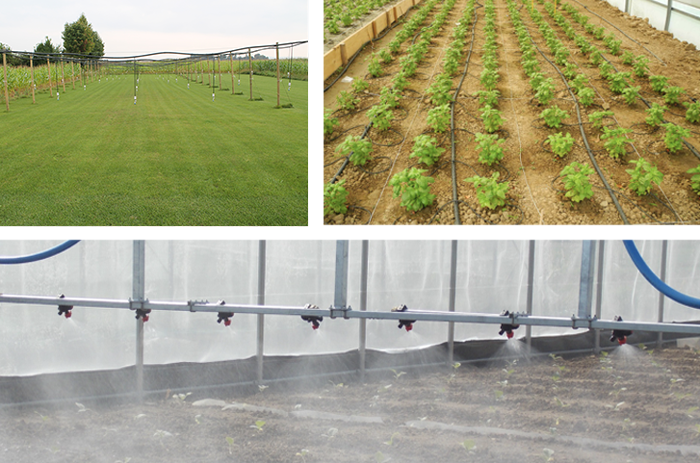 IPE effect on lettuce growth: field trial (1×1 sqm plots)
2 applications: 15 and 21 days after planting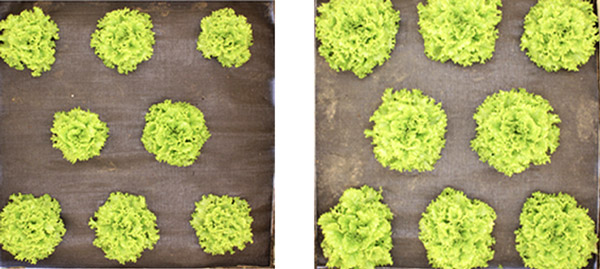 | | |
| --- | --- |
| 20-20-20 NPK          | 20-15-20 NPK + IPE |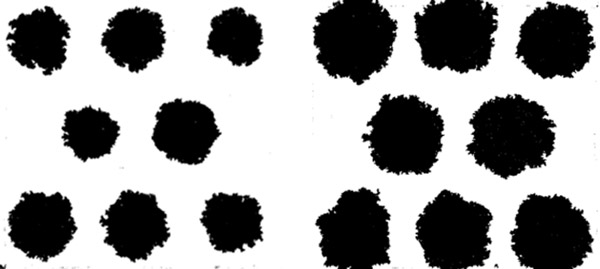 | | |
| --- | --- |
| Control: 21% LGC | Entry n. 5: 35% LGC |