20th February 2020
After years of research and enthusiastic work a new phase for the Plants for Plants (P4P) project is beginning.
Thanks to the innovative features of the P4P and the European Commission Life Project investments, as well as to our special partners – Van Iperen International, Euroliquids, Van Iperen, The James Hutton Institut and Padova University – the project took off already in 2019.
The kick-off event of the last 20th of February was an occasion to present the P4P Project in the Landlab headquarters to many European Agriculture Dealers.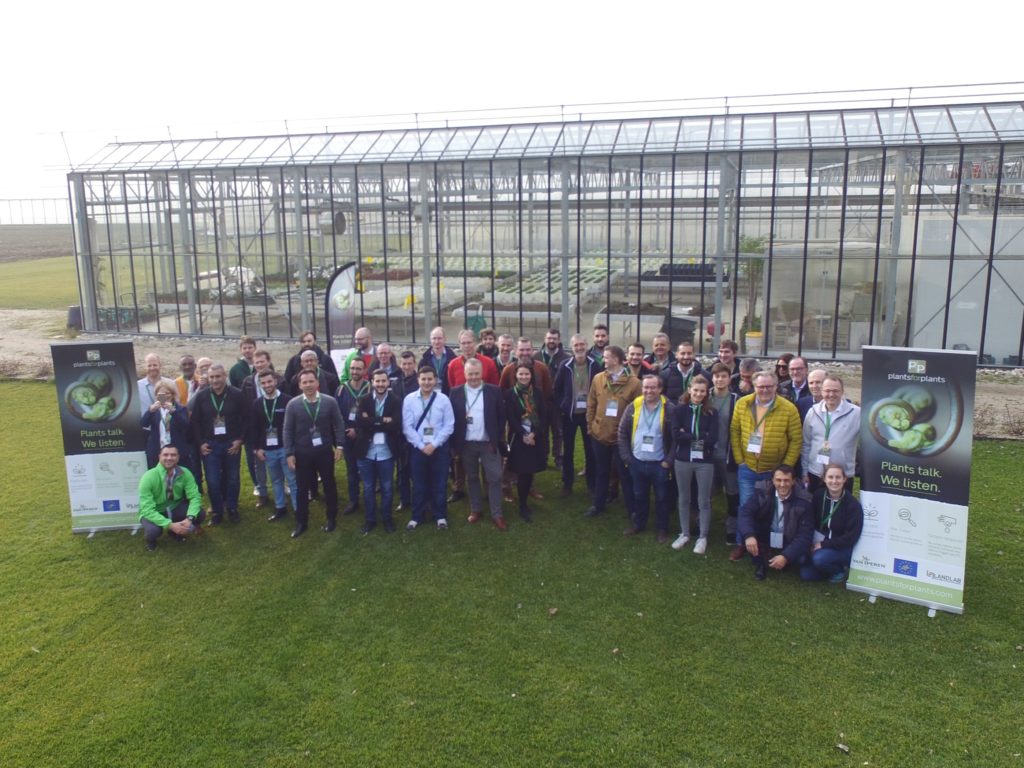 On this day Adriano Altissimo, Marc Van Oers (Van Iperen International) and Cristina Sudiro showed the Innovative aspects and approaches offered by the P4P Project for a new performing and Gentle Agriculture.
In addition, the event was an opportunity to get to know the technologies used to study the crop benefits offered by the P4P products and share their future possibilities.
The interesting day proceeded in the gorgeous and historic location of Hotel Villa Tacchi, where the presentation of the P4P Project continued and strong relationships among all the participants were built.
To know more about the Plants for Plants Project, visit its webpage.
The P4P motto is "Plant talk, We listen, Crop respond" .